A Tragic Romance or a Romantic Tragedy
Inspired by and adapted by S'haila Bernard from the Play "Persephone" written by Diane Tatum, Linden McCall, William Ward, Rosemary Vallance, Edouard Shuré, Anthony Downs and Lynn Daniel.
The story of Persephone, the sweet daughter of earth goddess Demeter and lord of all Zeus, who was enchanted by Hades and later became the Queen of the Underworld, is a deeply rich story of the eternal cycle of love, death and rebirth.

Demeter deeply loved her precious maiden daughter. Persephone was looking for her own to love. Hades, desperately romantic, fell in love with Persephone, and with a narcissis flower charmed her away.

A distraught and heart broken Demeter wandered the earth in grief, searching, searching. The earth began to dry up, harvests failed, famine spread until Zeus finally intervened and sent Hermes to Hades requesting Persephone's release.

Persephone, not to be torn from her lover or her mother, recognises her place in the world and chooses both. From that day forward she spent half the year in the earthly realm; Spring and Summer and half the year in the underworld; autumn and winter. Her story was represented in the Eleusinian Mysteries, the great private and secret celebrations of ancient Greece.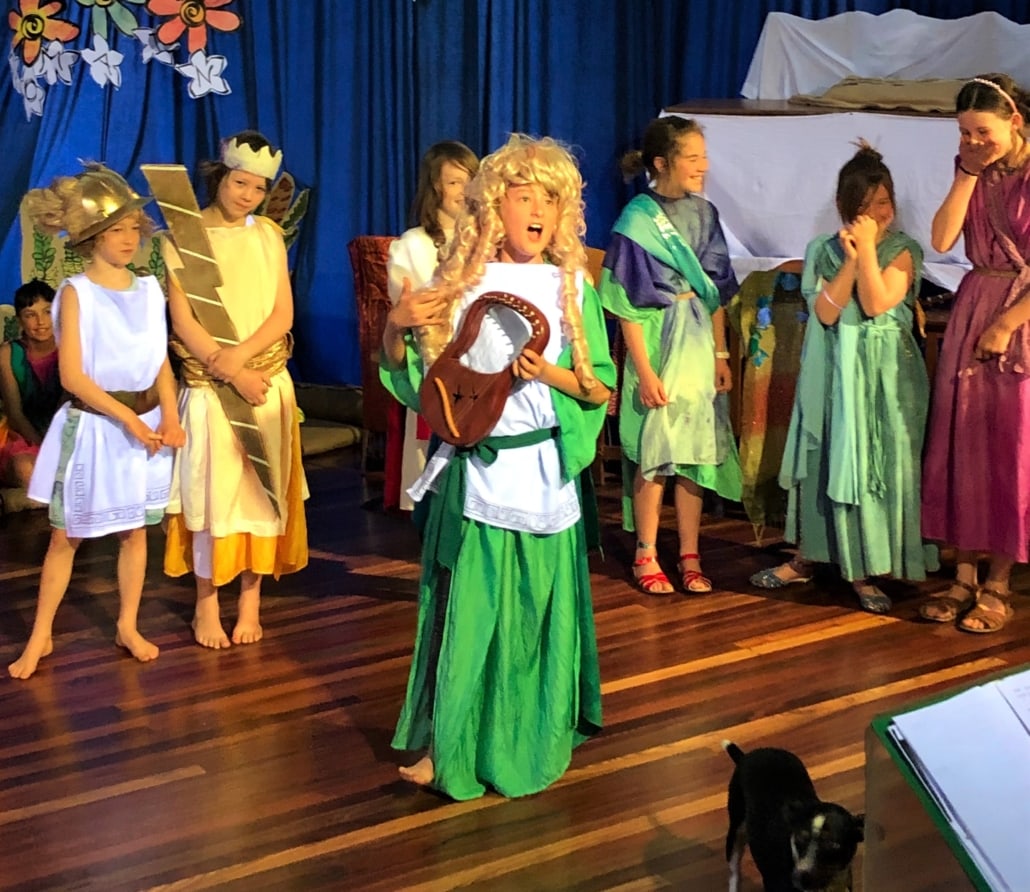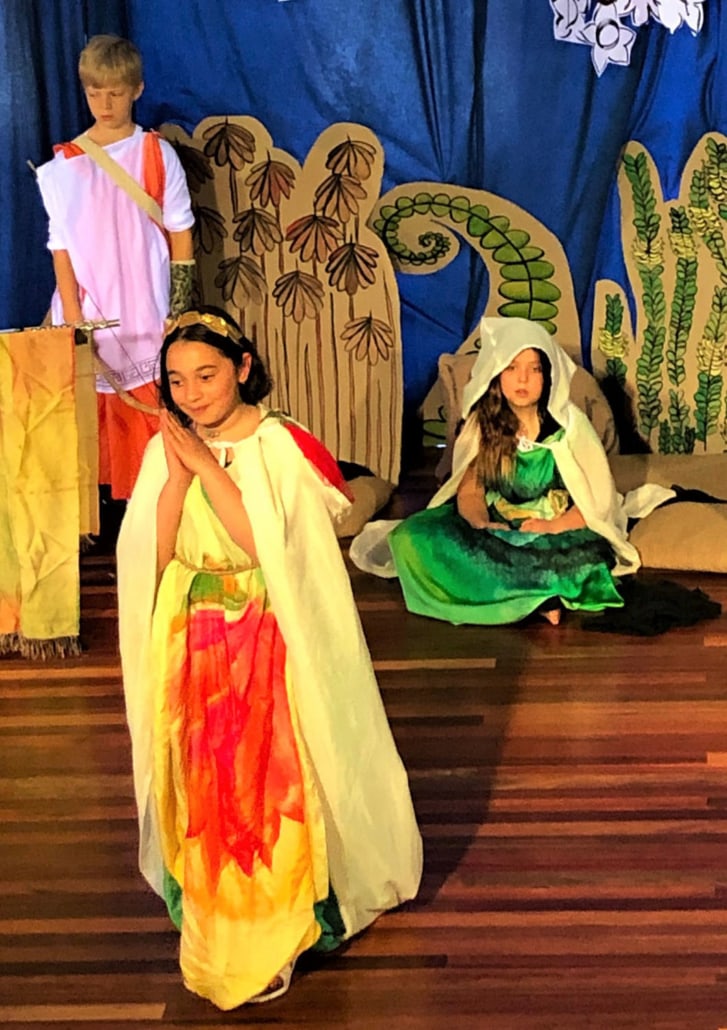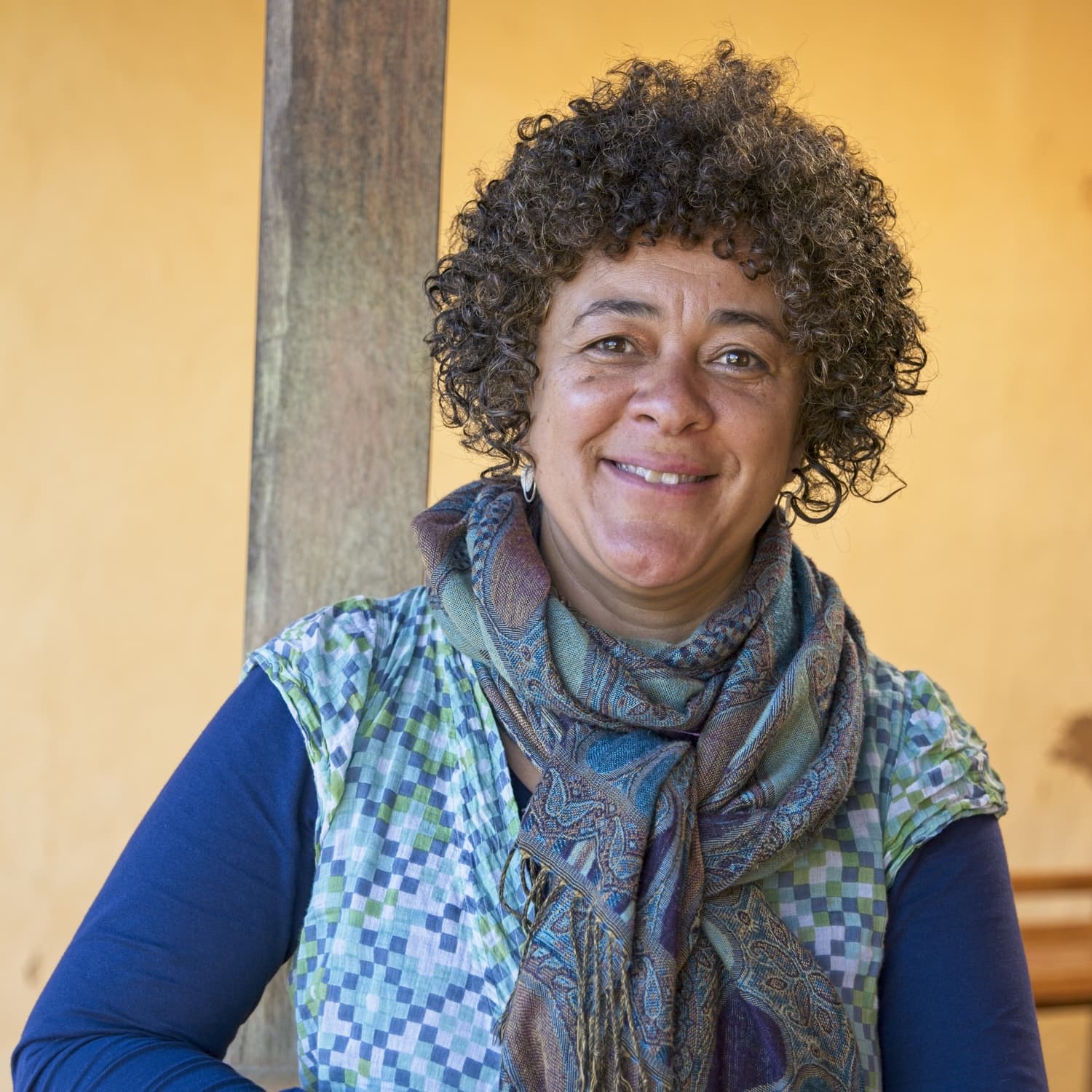 With a B. Arts (Social Ecology) and a Master of Teaching (UWS), S'haila has been at Kindlehill since 2001 when she came to a Spring Open Day with her children – and stayed! Since then, she has variously been Playgroup leader, Kindy assistant, member of the Village people, Craft coordinator, Gymnastic and sport coach, Music program coordinator, SEA delegate, Gardener and Gardening coordinator, Class Teacher and College member.
https://kindlehill.nsw.edu.au/wp-content/uploads/2019/10/69552057_803217510076289_3052174369523499008_n.jpg
735
1500
Shaila Bernard Class 5-6 Teacher
https://kindlehill.nsw.edu.au/wp-content/uploads/2021/03/Kindlehill-Logo-21in2021-660px-Transparent.png
Shaila Bernard Class 5-6 Teacher
2019-10-10 11:28:51
2020-07-27 14:22:46
Class 4/5 Play Term 3, 2019 "Love is in the Air"