Welcome to Kindlehill – a Steiner school in the Blue Mountains, NSW
Kindlehill (a K-10 Steiner school) opened in the year 2000, and sits on a hill above Wentworth Falls lake, in the Blue Mountains, NSW.
We are an independent school working creatively and in a contemporary way, out of the foundation of Rudolf Steiner's philosophy for education.
Parents are welcome to arrange a formal visit of the school by contacting community@kindlehill.nsw.edu.au or calling 02 4757 4402.
OPEN DAY 14TH SEPTEMBER 10AM – 2PM
VISIT FROM EX STUDENTS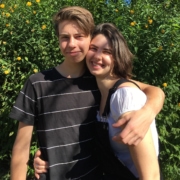 Year 8/9 enjoyed a visit from former High School students, WIllabel and Gali Grindley-Bennett. Willabel is a passionate advocate for human rights, which she awoke to in year 6/7 when she first wrote a letter to a politician about refugees, and how this awakening continued in the history and geography classes. She talked about how drama helped her to be a confident communicator, that her capacity to write articulately was also seeded in High School, as well as a strong work ethic and self motivation to learn. Gali spoke about the path from play to exploration/experimentation in Primary School, the support and freedom to follow his interest in making go-karts; and then how in his HSC this transformed into design and skilful execution in his major work.