The Blue Mountains City Council website states that our LGA is home to a community of nearly 80,000 people living in 27 towns and villages located over 100 km of mountainous terrain. According to Dairy Australia, Australia's per capita consumption of drinking milk is currently estimated at an average of 97 litres per year. So, given that most milk is sold in 2L plastic cartons, our LGA alone consumes and disposes of approx. 3.84 million plastic milk cartons a year.
In term 1 2023, our Senior School Pilot group, comprising our year 10 cohort and 5 home-schooled students, set out to investigate what it would take to re-establish an old-fashioned milk run in the Blue Mountains community (think milk delivered in glass bottles which are collected and returned for re-use) and other ways to access milk in returnable glass bottles.
6 weeks into the program, we found themselves in the very real-world position of needing to pivot when the research papers we'd read confirmed that glass milk bottles are not the answer to the plastic waste generated by dairy milk consumption. We'd grown fond of the idea of trying to resurrect a local milk run but after dusting ourselves off, we hit the streets in Katoomba, surveying supermarket managers, café owners and individuals about plastic waste. One of our questions for cafés was whether they would consider switching to a bulk-milk dispenser system, which can save up to 80% of plastic waste by supplying milk in large recyclable 10L plastic bladders. Most businesses we spoke to confirmed their interest in reducing their plastic consumption but indicated that installing a bulk-milk dispenser system is cost prohibitive.
Kindlehill School is launching the Katoomba Cafés Send Plastic Packing campaign to subsidise the cost of cafés converting to a bulk-milk delivery system, saving up to 80% in plastic waste, creating a great news story for Katoomba and the Blue Mountains, and making a significant difference to the amount of plastic waste generated on our main street.
We have partnered with Sydney business, Six Simple Machines, who design and manufacture the Juggler Milk System and are providing the systems at a reduced rate. We have hosted the first meeting with Six Simple Machines and café owners, have measured up each café, and are now seeking funding through the NSW Environmental Protection Agency (EPA) and other avenues to cover the cost of the machines, as our aim is that the machines are cost-free to cafés.
This campaign is win-win on every front – it's a great news story that will receive widespread attention both locally and, we think, more broadly, promoting Katoomba cafés, bulk-milk systems, and ways to reduce plastic waste. It is a highly replicable idea and can be picked up by communities everywhere.
As of Friday August 18, nine of Katoomba's fifteen eligible cafés are on board with another couple yet to confirm their participation. We have the support of the Katoomba Chamber of Commerce, Blue Mountains City Council, and are pitching the project to Trish Doyle at NSW parliament on Wednesday August 23.
Keep your eye out for this one – we hope it is the start of something big!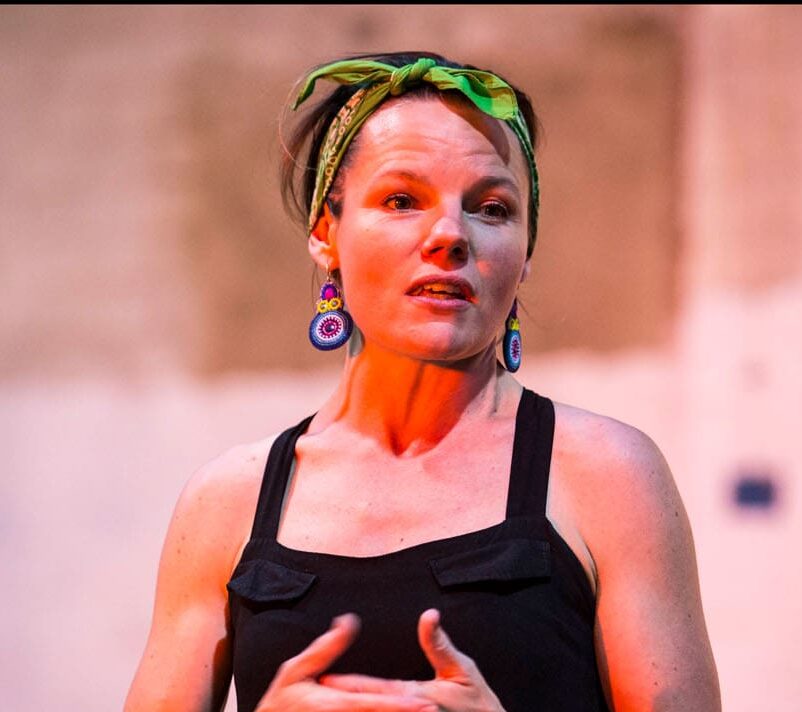 Georgia is a professional actor who has worked extensively across theatre, film and tv. Most recently, she played Sal Thornhill in Sydney Theatre Company's production of The Secret River at the 2019 Edinburgh International Festival and the National Theatre in London. Georgia is a passionate teacher and has taught for Sydney Theatre Company and Bell Shakespeare Company, in juvenile justice centres and through her own business, Blue Mountains Drama.
https://kindlehill.nsw.edu.au/wp-content/uploads/2023/08/2023-08-24-Kindlehill-Kids-with-Trish-and-Penny-1.jpeg
745
1500
Georgia Adamson High School Drama Teacher
https://kindlehill.nsw.edu.au/wp-content/uploads/2022/01/Kindlehill-School-Logo-660px.png
Georgia Adamson High School Drama Teacher
2023-08-22 09:51:29
2023-08-27 09:07:41
Milk Project