On Tuesday March 28, we launched the new Kindlehill Senior High School program, Buran Nalgarra – Strength & Learning Through Togetherness, at Mt Vic Flicks. The event was also the premiere screening of Michael Joy's documentary, A Murmuration, and was a night of song, big ideas, and connection.
Guests were greeted by musical performances from former-student Alina Caganoff singing her original songs outside the cinema, and year 9 student Ashoka Mostafa playing the cinema's piano inside. After a beautiful Welcome to Country from Uncle Lex, in which he shared the story and wisdom of the stringybark – the inspiration for the name of our Senior High School program – Lynn shared the vision for our small seed, radical-to-the-root, big idea.
The Buran Nalgarra curriculum is built around Kindlehill's core commitment to social and ecological responsibility and takes inspiration from the Funds of Knowledge and Problems That Matter pedagogies: philosophies which recognise the value of purpose-driven, place-based learning that draws on the knowledge inherent in the community and engages students in addressing real world problems that matter.
A Murmuration tells the moving and inspiring story of Kindlehill's 2017 Healing Place, Healing Home project and speaks to the impact we can have when creativity, community and education intersect. This story captures the spirit of taking our learning into the real world, which underpins our approach for Buran Nalgarra, and illustrates the opening of hearts and rewriting of stories that can occur when our learning is connected to a greater purpose. So, this moving and inspiring story, is a way to share our Senior School vision with something tangible. The response to the film was overwhelmingly positive – people were moved to laughter and tears and were excited to talk about where and how this kind of deep community collaboration can happen next.
After the screening, we were joined by Guinnie Randall and Olivia Wylde, alumni students who were part of the Healing Place, Healing Home project and who treated us to a beautiful rendition of Sing You Brave People, the song which wrapped up the Healing Place, Healing Home performance and features in the documentary. Their sweet harmonies were the perfect place to rest for a moment after taking in the story of A Murmuration.
The event was attended by representatives from many of the Blue Mountains' environmental, social justice, and community organisations, and marked the beginning of a conversation about how what they do as environmentalists, social justice advocates, community workers, and change makers can be invigorated by a connection to education that addresses the big and complex issues of our time in ways that engage and empower our young people.
Rowe Morrow inspired us all with her clear and undeniable call for change in how we educate our young people and the need to place the environment and our relationship to place at the heart of everything that we do.
This was night of big ideas and our audience walked out into the misty mountain air abuzz with ideas for how we can work together to create genuine and meaningful change in our community, excited and inspired to connect and collaborate.
A Murmuration will be screened at Kindlehill in May, when we share our vision for Buran Nalgarra and the next step in the school's evolution with the school community.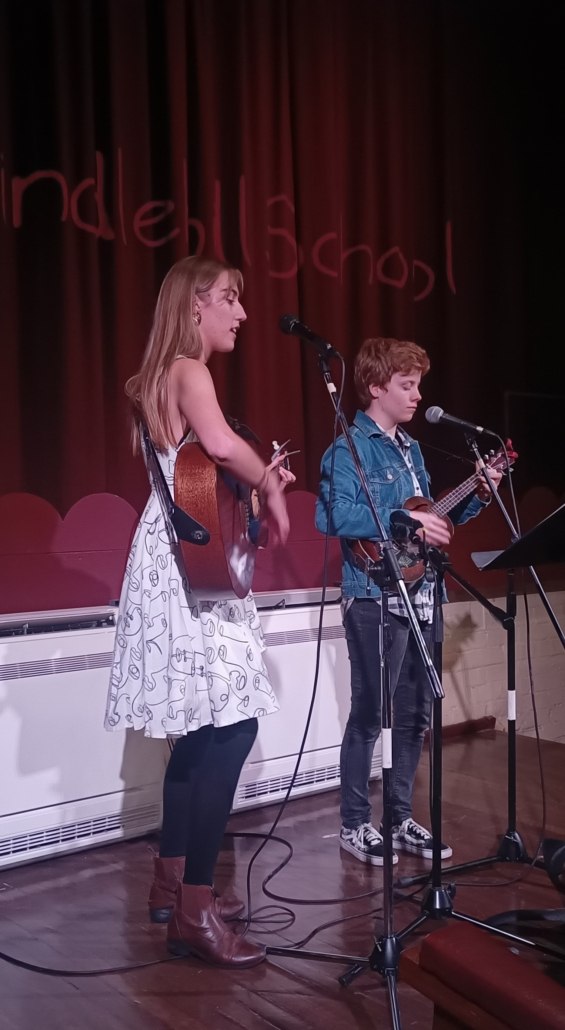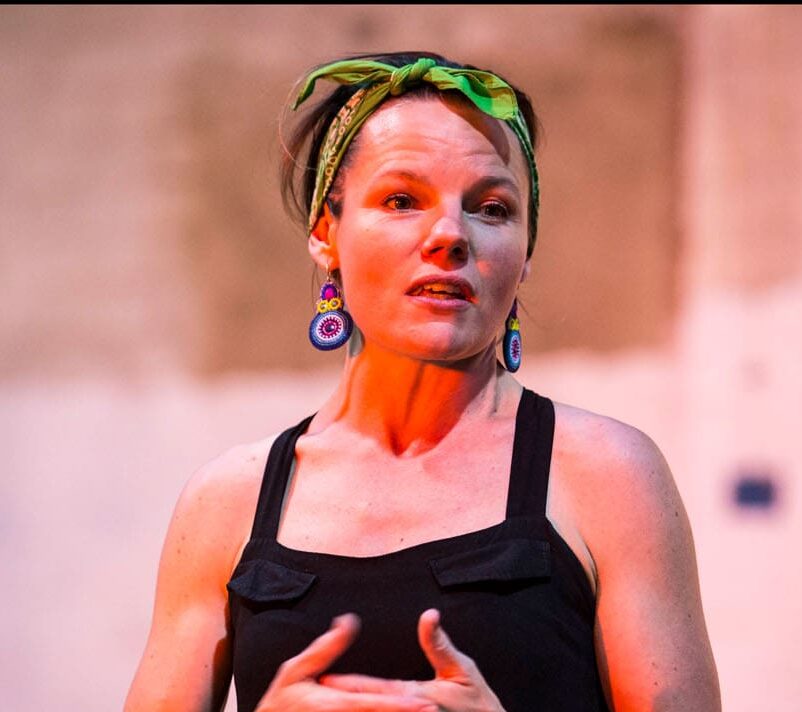 Georgia is a professional actor who has worked extensively across theatre, film and tv. Most recently, she played Sal Thornhill in Sydney Theatre Company's production of The Secret River at the 2019 Edinburgh International Festival and the National Theatre in London. Georgia is a passionate teacher and has taught for Sydney Theatre Company and Bell Shakespeare Company, in juvenile justice centres and through her own business, Blue Mountains Drama.
https://kindlehill.nsw.edu.au/wp-content/uploads/2023/04/Alina-Mumuration-scaled-e1680578777203.jpg
435
1500
Georgia Adamson High School Drama Teacher
https://kindlehill.nsw.edu.au/wp-content/uploads/2022/01/Kindlehill-School-Logo-660px.png
Georgia Adamson High School Drama Teacher
2023-04-04 14:26:52
2023-08-22 10:04:21
Buran Nalgarra – Strength and Learning Through Togetherness