"We can never obtain peace in the outer world until we make peace with ourselves" Dalai Lama
As adults, we ask a lot of our children. While we struggle to keep peace and harmony in our own world, we expect our young children to share, change their ideas and say sorry, even when they feel that an injustice has been done. So why do we persevere with helping our children to show compassion where they may not feel it or forgiveness where they may not want to give it?
If we are to build a world where we can work in a community and get difficult jobs done, it will take such compassion and forgiveness. We will need to encourage our children to see the spider building her delicate web or the bee collecting her pollen. In such small acts, our children will see wonder and love in their world. They will begin to understand that everything is worthy of our compassion.
Each day in Kindy we ask the children to let a friend in, "There is always room for one more", or to say sorry, even if it was an accident. Sorry can be a difficult word to find when you are embarrassed or hurt and forgiveness is even harder. In Kindy we discuss the many ways that you can say sorry to a friend. Perhaps you could give them a hug or draw them a picture. And how do we forgive a friend when we are still upset? Take a deep breath and let it wash away.
With the onset of autumn, our Kindy is decorated with fine spider webs. Each morning we marvel at how intricate and delicate a new web is. These webs provide us with stories of the small Speck Spider that travels on the wind and lands in a new place without a care. The speck spider works all through the night to decorate our world – such a gift. Our beautiful Kindy is like a fine web. If you pull too hard in one direction, the silk may tear. This is why it is important to give a little and take a little, always doing both with kindness and a gentle heart.
These are the Kindy lessons that we thrive upon into our adult lives and hope to continue to carry into our larger World Wide Web.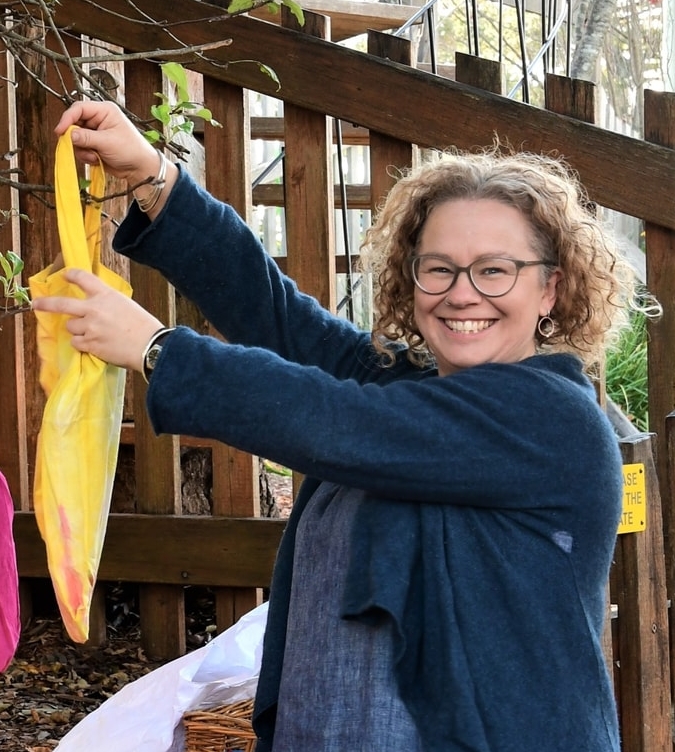 Kirsty has completed Studies of Anthroposophy and Rudolf Steiner Education (Early Childhood) at the Sydney Rudolf Steiner College, and a Bachelor of Education (Early Childhood) from James Cook University. She joined Kindlehill in 2008 as a Kindergarten assistant and has been Kindergarten Teacher since 2013.
"As the Kindergarten teacher, I nurture the young child as they begin their journey at Kindlehill. I enjoy creating an environment that is rich in imagination, beauty and wonder, supporting and guiding the development of the whole child".
https://kindlehill.nsw.edu.au/wp-content/uploads/2021/05/20210422_074510-e1625544837251.jpg
1280
1947
Kirsty Edwards Kindy Garden Teacher
https://kindlehill.nsw.edu.au/wp-content/uploads/2022/01/Kindlehill-School-Logo-660px.png
Kirsty Edwards Kindy Garden Teacher
2021-05-23 23:44:02
2021-07-06 15:14:47
The World Wide Web, May 2021