Kindlehill High School's entry into ArtStreet, Winter Magic's exhibition which showcases local artforms in Katoomba's shopfronts, has been awarded Highly Commended, with students invited by local member Trish Doyle to take their message to the State Parliament.
The Liar Bird, an assemblage sculpture created by Kindlehill's Year 10 Senior School Pilot Group, speaks to the mixed messages that consumers are so often told about plastic packaging and waste. Each 'lie' surrounds the sculpture, not unlike the refuse that the native lyrebird collects to create their nests.
Says teacher Georgia Adamson, "The Liar Bird raises awareness about the impact of plastic consumption. Our mannequin – dressed in a suit of recycled plastic and with tailfeathers made of repurposed plastic waste – represents the corporations and individuals who greenwash their products and packaging, cashing in on the public's good intentions without making any real changes."
Following on from their anti-plastic artwork, the students then turned their focus to Plastic Free July, creating twin banner messages that are currently on display over the Great Western Highway on Hazelbrook's footbridge. With a focus on 'single use plastics are forever', the students hope to reach commuters with their 'refuse' and 'reuse' messages.
"Even the banners are recycled, so they're not single use, so we'll be able to use them for future projects, too", said Georgia. "The message we want to send is, 'When you see plastic, see fossil fuels, see climate change!'"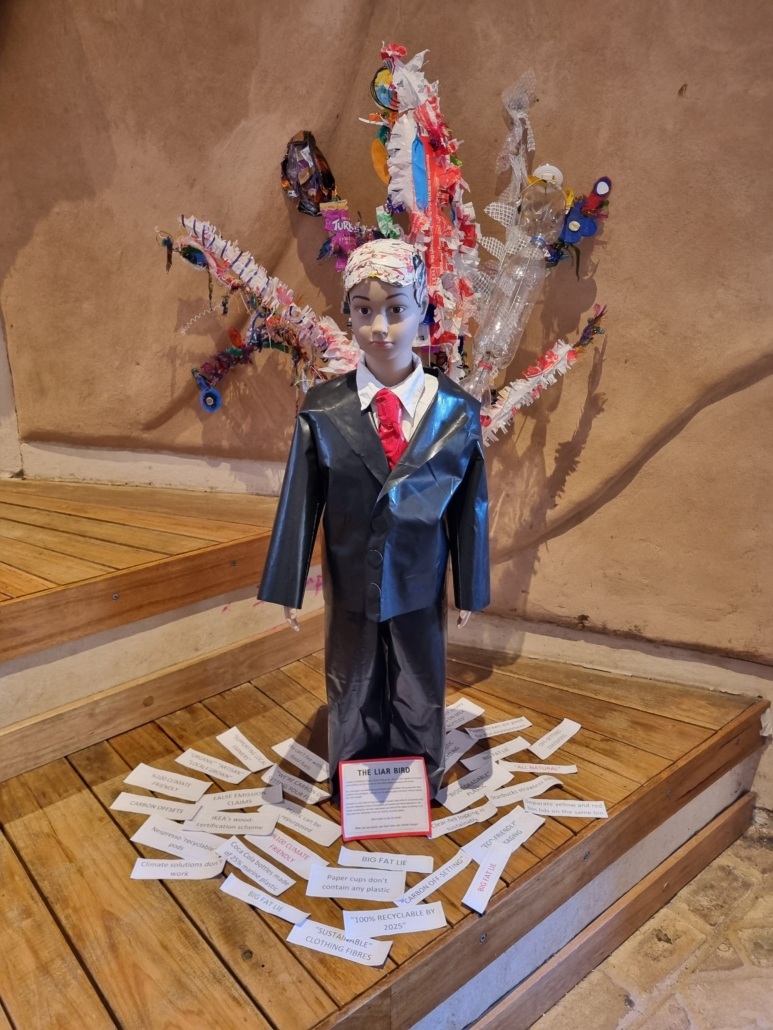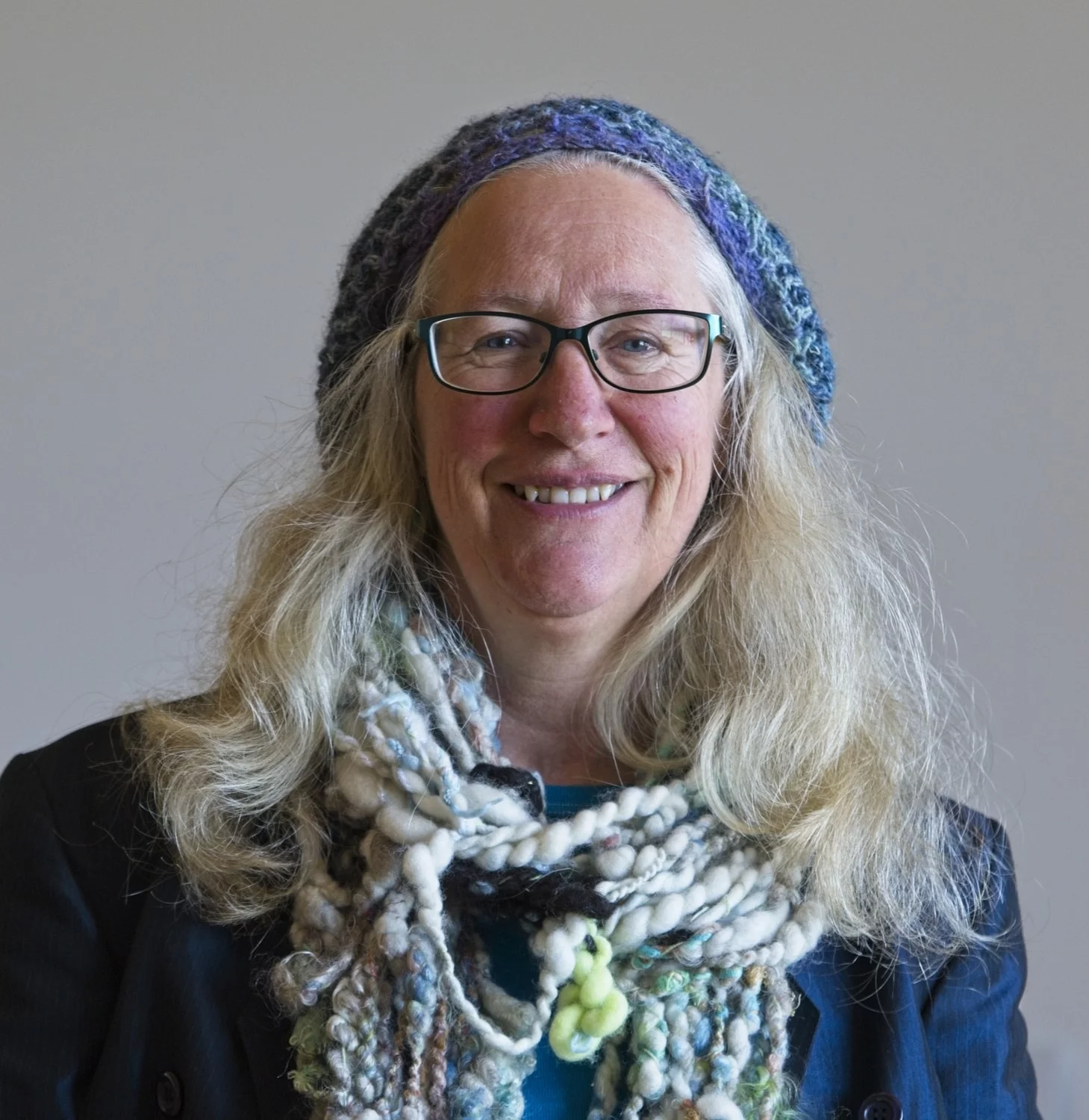 Originally a high school teacher in the public system, Lynn has also taught at TAFE and in community settings. In the Steiner context, she has previously been a kindergarten and primary school teacher. In addition to her roles as Chair and Principal, Lynn is High School Co-Ordinator, teaches Geography and History, and co-ordinates the Outdoor Education Programme. Lynn has a B. Arts (UWA) and a Dip. Ed. (WA Secondary Teachers College).
https://kindlehill.nsw.edu.au/wp-content/uploads/2023/07/LIAR-BIRD-scaled-e1690774365943.jpg
524
1117
Lynn Daniel, High School Co-ordinator
https://kindlehill.nsw.edu.au/wp-content/uploads/2022/01/Kindlehill-School-Logo-660px.png
Lynn Daniel, High School Co-ordinator
2023-07-31 14:32:53
2023-07-31 14:32:54
Students Find Audience for Anti-plastic Message