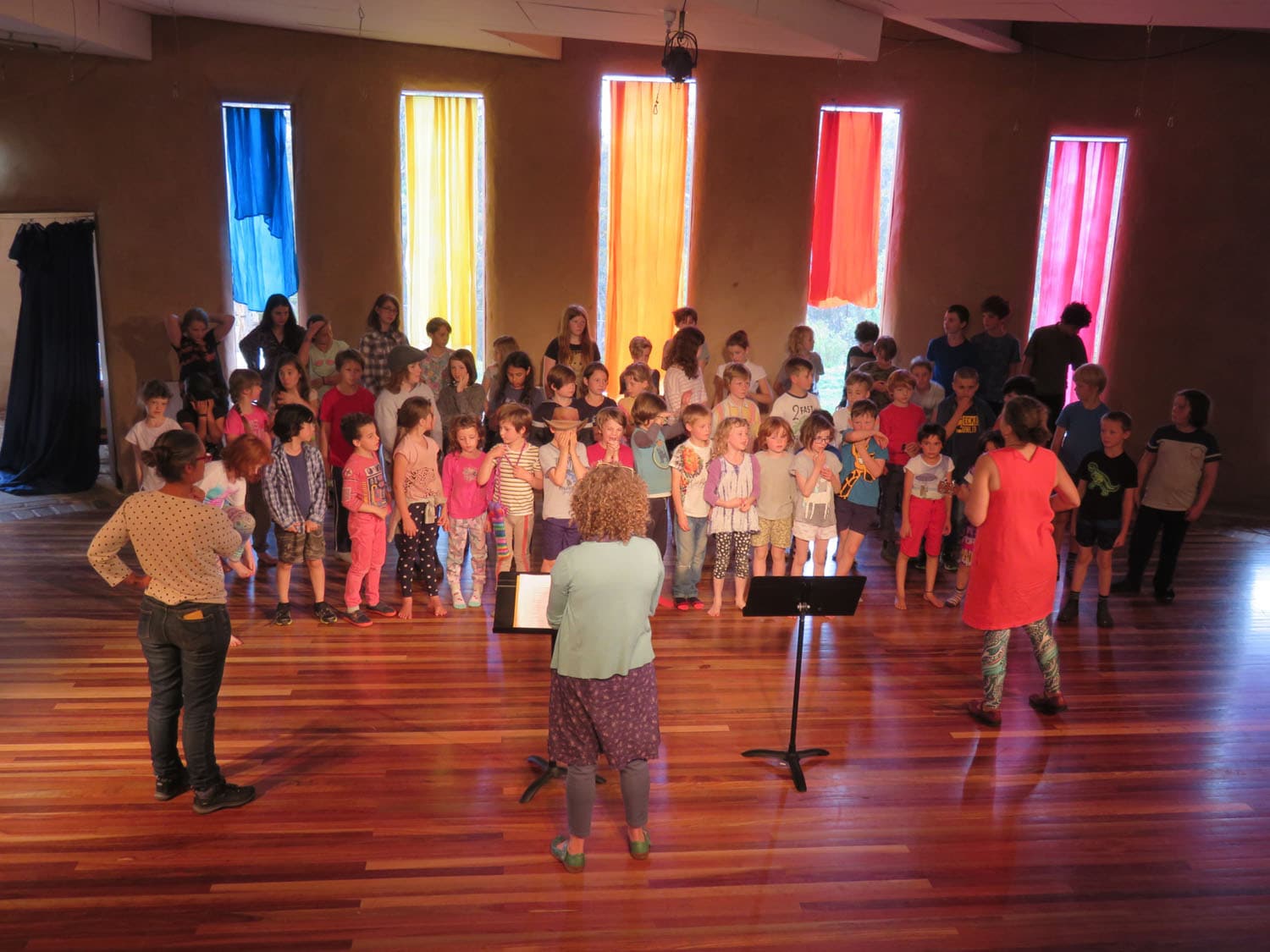 Kindlehill hosted it's first ever Summer Soiree last Thursday. It was a great success and a wonderful way for the community to celebrate the primary school children's achievements from throughout the year. Guests started the night by viewing colourful and detailed artwork, as well as exceptional examples of the children's projects. Families also enjoyed looking back at photos and artwork from previous years at Kindlehill.
We then ventured into the performance space to be dazzled by the class 1-2 wild songs and fluent reading. Flowing on to the class 3-4 verses and the song "Grandmas' feather bed". Class 5-6 performed a haunting eurythmy piece and speeches based on women who have influenced the world.
We were then amazed by the hard work and talent from students performing musical solos, culminating with the musical ensemble. The music program at Kindlehill is vibrant and ever expanding, including more instruments and opportunities each year.
The finale included the choral piece "Flooding Rains" sung by the whole primary school. It was a joyous event that showcased the high standard of skills the children have developed in many fields over the past year. It was a wonderful way for the community to come together and acknowledge the hard work the students and teachers.
Click the links below to view some videos from the Soiree: