On Tuesday, March 28th, Kindlehill will officially launch our intention to start a Senior School program in 2024, to the wider community. We will follow up with a School community launch in May.
The intention of the public launch is to start a conversation about changing the story of education (its purpose and methods), particularly for senior school students.
The Senior School will be an offer of a non HSC alternative for our Blue Mountains with an ecological and community engagement focus. The curriculum will be thematic and transdisciplinary, integrating learning across a number of subject areas.
Students will also engage in collaborations with the community to address meaningful problems that matter, such as climate change, food production, design for sustainability and social issues in our local community.
Pathways to University will be by portfolio and we are currently seeking a relationship with Western Sydney University that will support our graduate students in securing access to courses.
Buran Nalgarra is the name of the Senior School program, referencies Buran, the Stringybark which can be rubbed and twisted into hardy twine. Buran Nalgarra meaning – Strength and Learning Through Togetherness. Uncle Lex has brought the Buran story to Kindlehill students many times and I take this moment to acknowledge and thank both Lex and Corina for permission to use this image and name.
Below is the link to the trailer for A Murmuration, the film we will screen at the Mt Vic Flicks launch, and then following to our School community in May. It provides a window into how we will work with Senior School students, and the impact a more engaged and ecological education can have for both students and the wider community.
We look forward to sharing more about the Senior School program throughout this year. Please direct your questions or express interest to Lynn lynn@kindlehill.nsw.edu.au or to Georgia georgia.adamson@kindlehill.nsw.edu.au.
Trailer to launch of Senior School via the film, Murmurations: https://vimeo.com/802507490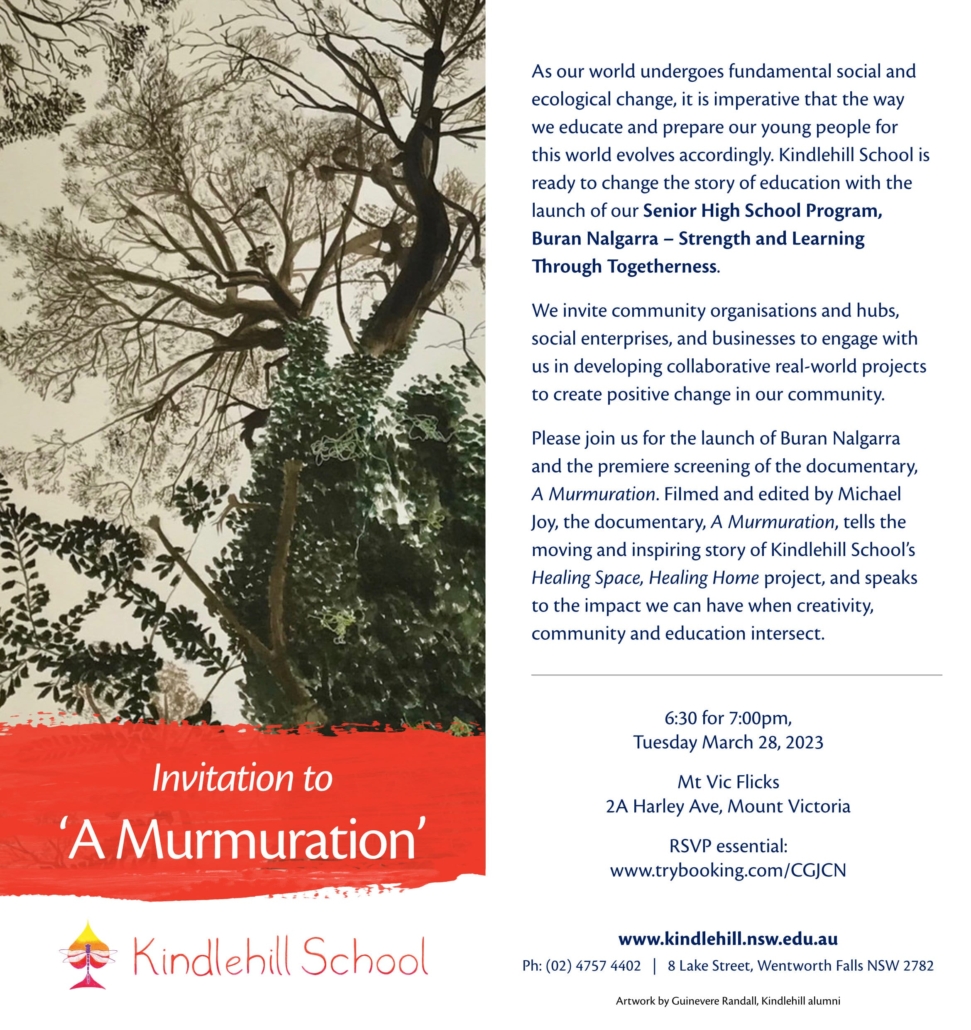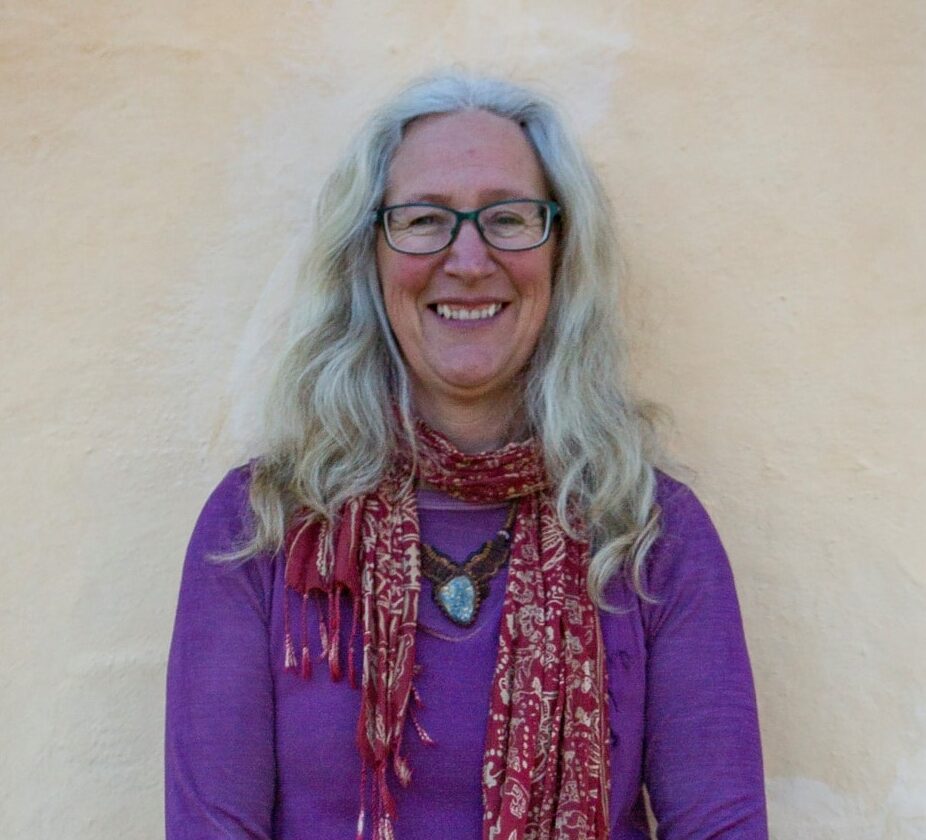 Originally a high school teacher in the public system, Lynn has also taught at TAFE and in community settings. In the Steiner context, she has previously been a kindergarten and primary school teacher. In addition to her roles as Chair and Principal, Lynn is High School Co-Ordinator, teaches Geography and History, and co-ordinates the Outdoor Education Programme. Lynn has a B. Arts (UWA) and a Dip. Ed. (WA Secondary Teachers College).
https://kindlehill.nsw.edu.au/wp-content/uploads/2023/03/2023-Senior-School-Launch.jpg
2481
1149
Lynn Daniel Principal
https://kindlehill.nsw.edu.au/wp-content/uploads/2022/01/Kindlehill-School-Logo-660px.png
Lynn Daniel Principal
2023-03-10 14:27:56
2023-03-10 14:45:06
Kindlehill Launch of Senior School